---
MY PAGES
---
NOVEMBER 20, 1998
WITH WINTER RAPIDLY APPROACH THAT MEANS THAT I WILL BE DOING MORE UPDATING ON MY WEB PAGE (I HOPE). IT HAS BEEN A BUSY COUPLE A MONTHS, ALL MY MODEL PROJECTS HAVE BEEN PUT ON HOLD, BUT I'M GETTING AN ITCHIN TO GET STARTED BACK. I HAVE BEEN WORKING ON MY DAD'S 1967 CHEVY STEPSIDE TRUCK (1:1 SCALE) IT IS AHEAD OF SCHEDULE, THAT NEVER HAPPENS, NOW I'M JUST WAITING FOR THE BODY MAN TO FINISH HIS NEW BUILDING SO HE CAN FINISH PAINTING IT. I PLAN ON HAVING A "PROJECT 67 PAGE" FOR THAT SOON. I'M ALSO CLEANING MY GARAGE AND MAKING ROOM FOR MY MODELS THERE, I GOT A LOT MORE PROJECTS TO DO, I'LL BE STARTING ON THEM SOON. SO KEEP CHECKING MY PAGE BECAUSE IT WILL BE CHANGING A LOT IN THE NEXT FEW WEEKS, ESPECIALLY NEXT WEEK. I WOULD LIKE TO THANK ASHLEY FROM GATEWAY COMPUTERS FOR SETTING ME UP WITH THIS NEW 450 MHZ HOT ROD I HAVE NOW, HMMM PAINT FLAMES ON THE SIDE OF MY COMPUTER, THAT IS AN IDEA. MOM AND I ARE STILL DO FINE, DO TO ARE LOSS, BUT STILL KEEP US IN YOUR PRAYERS FOR THE UP COMING HOLIDAYS, C-YA:)
ALSO WANT TO SAY HI AND SPECIAL WELCOME TO ANGELA AND MALLORY PRIDE!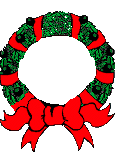 WHILE CHECKING OUT MY WEBSITE LISTEN TO MY FAVORITE STATION 103.3 WKDF NASHVILLE!

---
..I go and prepare a place for you,
I will come again, and receive you unto
myself; that where I am, there ye may
be also. (John 14:3)
hot rods by GREENFIELD. Like my page send me some email.


visit my church web page



Sign My Guestbook


View My Guestbook