THIS PAGE IS IN MEMORY OF
JOHN PAUL GREENFIELD
AUGUST 12,1947-SEPTEMBER 25,1998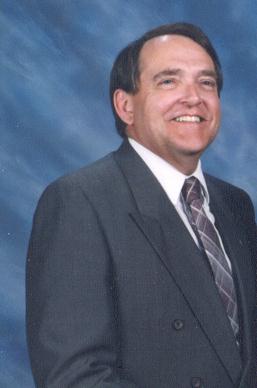 THIS IS MY HERO, NOT ONLY MY HERO, MY BEST FRIEND, MY ROLE MODEL, AND MY FATHER. GOD BLESSED MY WITH A WONDERFUL FATHER, AND MOTHER TOO. DAD DEVOTED HIS LIFE TO THE LORD, HIS FAMILY , TO OLIVE BRANCH BAPTIST CHURCH, AND TO HIS FRIENDS. AT OLIVE BRANCH BAPTIST CHURCH HE WAS A DEACON, SUNDAY SCHOOL TEACHER, AND SCHOOL DIRECTOR. HE WAS A MEMBER OF THE GIDEONS FOR ALMOST 20 YEARS. MY DAD TOUCHED A LOT OF LIVES, MINE AS WELL. HE GAVE ME A GIFT, THE GREATEST GIFT ANY FATHER COULD GIVE TO HIS SON, OCTOBER 8, 1981, WE WHERE AT OLIVE BRANCH BAPTIST CHURCH, IT WAS A SUNDAY NIGHT, BRO.REEDMAN VAUGHT WAS PREACHING, IT WAS TIME FOR AN THE INVITATION, BEFORE THAT I HAD REALIZED THAT I WAS LOST , I DID NOT KNOW JESUS CHRIST AS MY SAVIOUR, THE INVITATION WAS GIVEN, I RAN TO MOM AND DAD, DAD GRAB ME ASK ME WHAT WAS WRONG, HE KNEW WHAT IT WAS. DAD ASKED ME IF I WANTED TO BE SAVED I SAID YES, BUT I DIDN'T WANT TO GO DOWN. I NEVER WALKED DOWN THAT ISLE DURING THE INVITATION BECUASE SOMETHING WAS HOLDING ME BACK, LIKE A VOICE SAYING NOT YET. BRO.VAUGHT EXTENDED THE INVITATION BUT I WOULD NOT MOVE, THEN AFTER CHURCH DAD SAT WITH ME IN MY ROOM, WITH BIBLE IN HAND AND SHOWED ME HOW I COULD ACCEPT JESUS CHRIST AS MY SAVIOUR. AND I WAS SAVED. DAD SHOWED ME THE GREATEST GIFT IN THE WORLD, THAT I CAN USE THROUGH THE REST OF MY LIFE. I HOPE YOU KNOW THAT WONDERFUL GIFT. GOD GAVE ME A GREAT CHRISTIAN ROLE MODEL, BEING A CHRISTIAN IN THIS WORLD IS HARD, BUT MY DAD MADE IT LOOK SO EASY, EVEN THROUGH HIS EXPERIENCE WITH CANCER, IN WHICH TOOK HIS LIFE, BUT GOD NEEDED HIM HEAVEN, I GUESS GOD NEEDED HELP WITH AN OLD CHEVY TRUCK.
I LOVE YOU DAD, GOD HAS GIVEN ME A GREAT CHRISTIAN ROLE MODEL, AND A FATHER. I WILL MISS YOU, BUT YOU WILL ALWAYS REMAIN IN ME. SEE YOU SOON!
TO FIND OUT MORE ABOUT MY DAD, CLICK ON PICTURE BELOW!