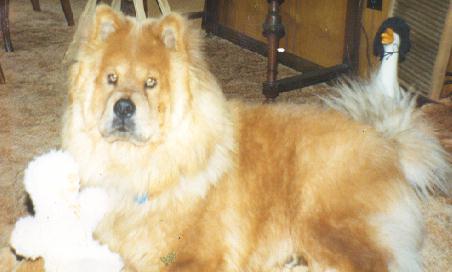 HI MY NAME IS MISS SHELBY, I'M 7 YEARS OLD,
I'M A FULL BLOODED AND AKC CHOW-CHOW.
MY MASTER SAYS I'M SPOILED, I THINK HE IS RIGHT.
THE GREENFIELD HOUSEHOLD ROTATES AROUND ME.
MY LOVE IS ALL HUMAN FOOD EXSPECIALLY CHEESEBURGERS.
AND I ALSO LOVE MY STUFFED KITTY CAT.
BELOW IS SOME MORE OF MY PICTURES.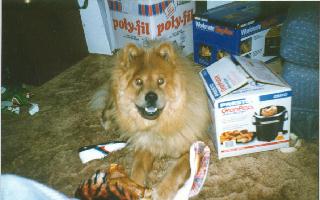 ME AT CHRISTMAS TEARING UP THE PLACE!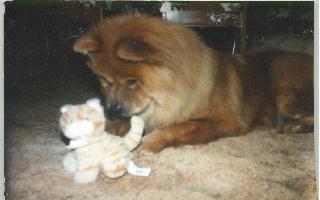 ME AND MY STUFF KITTY CAT. I WANT A REAL ONE!
THIS IS MY FUNNY PICTURE, MY MASTER WAS NOT
SUPPOSE TO DO THIS.
CLICK ON THE DOG BELOW TO SEE MORE OF ME!